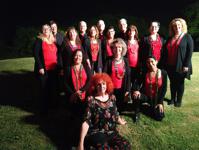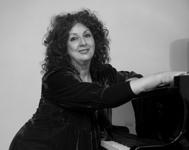 Conductor Hadar Zlatin

Mrs. Hadar Zlatin was born in Haifa, Israel to family of musician. Her parents were known as musician in Haifa and its vicinity. And so, her brother and sisters. As a young girl, Hadar studied music and piano. Hadar is well-known musician, graduate of the school of music at Tel Aviv university and holds a BA degree from the university for Conducting, composing and musical arrangements.
Hadar composed music for theater and shows for children and served as the Musical Director. She is well-Known pianist accompanying first class artist in soloist shows. Hadar conducts choirs and writes all the arrangements for their performance and accompanied them by piano. Mrs. Zlatin represented Israel in large concerts and participated in choral Festivals throughout Europe. She was invited many times, with choral ensemble, to perform in official events at the Israeli President's Residence in Jerusalem. Mrs Zlatin serves as the conductor and Musical Director of the Hadar BAT KOL singers' ensemble about 5 years.

Bat Kol Group, Mazkeret Batya The vocal group Bat Kol has been singing together for more than 25 years, the last 5 of those with our beloved conductor, Hadar Zlatin. We are a diverse group of people in a variety of ages and professions, whose common interest is the love for music and singing. Our repertoire includes Israeli songs from different periods and musical styles.
The group performed in various events in Jerusalem, Nazareth, the Dead Sea and more, and we are very happy and excited to participate in the Florence International choir festival.